Best Image Editing Apps 2023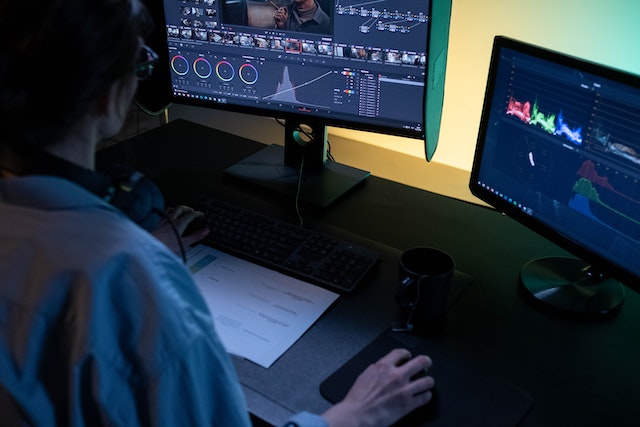 These days, good photography isn't just limited to professional photographers. With some great image editing apps, you can polish your image on your smartphone anytime and anywhere. These apps can perform simple to pro editing. So whether you are a casual photographer, a pro, or an influencer with a good amount of following on social media, these apps will come in handy. Besides, who wants to power their large hard drive to tone or embellish an Instagram post when they can do so on their smartphone, on the go?
Make sure you have a stable internet service to benefit from the best image editing apps available. You can check Spectrum deals and subscribe to their superfast and reliable Internet service.
You can Also Use this Platform getstreaming.tv for live streaming
If you are looking for what apps to use for editing your photos, read on as we list down the best ones:
You must have heard about this app before, or at least the term VSCO girl. VSCO is an android and IOS photography app that allows users to take and edit photos within the app using preset editing tools and filters. VSCO members can share their photos with other members on the platform, similar to Instagram. The tools available on this FREE app allow you to turn your average photos into cooler and vintage-looking professional images, and that is where the internet term VSCO girl originates from- a cool and vintage girl who uses this tool for her photos.
Pixlr is a free online photo editing tool for android, web, and IOS users that makes design and editing easier, smarter, and faster. It is a cloud-based platform, which comes with two different apps, one for basic touch-ups and the other for more detailed editing. With its fantastic suite of editing and design tools, you can create, save, and share photos online without needing any other professional software or applications.
YouCam is a FREE makeup and selfie editing app with optional in-app purchases for additional features. With plenty of editing and beautifying tools, this app allows you to instantly bring your photos to perfection. Some of its tools include fun collages, stickers, animated effects, aesthetic filters, and much more. So if you are looking for a quick and easy touch-up for your next Instagram photos, use YouCam Perfect.
Want to turn your photos into more attractive and professional images, use this FREE app for android and iOS. Snapseed is owned by Google and includes all the necessary tools for professional editing. So, if you are looking to download just one app that doesn't take much space but includes pro features like masking, color contrast, or filters like lens blur and more, Snapseed is a perfect choice.
Adobe Photoshop Camera is a free and easy-to-use photo editing tool that lets you select the camera setting before taking a shot. It has more than 100 aesthetic filters inspired by your favorite artists and influencers and lets you convert your average photos into fresh and gorgeous ones. So download this app and take some amazing selfies or portraits without needing to learn any editing skills.
Suppose you are looking for an all-in-one camera and photo editing app that lets you capture and edit your photos and turn them into more aesthetic and professional-looking ones. In that case, Adobe Photoshop Lightroom is the way to go. With its interactive tools like sliders to retouch your photos and apply filters, fine-tune backgrounds, and transformative presets to add a unique touch and life to your pictures, Lightroom is easily the handiest app to keep on your smartphone.
Want a Picasso-painted portrait of yourself and impress others with your unique photos? Download Prisma. With Prisma, any picture can turn into a piece of art that is unique in its own way. So download this app and turn your photos into masterpieces of art. You can download and use the basic features of this app for FREE. But if you want to use premium features, you can subscribe to the premium version for monthly or yearly charges.
Facetune 2 is a free-to-download app created by Lightricks for android and iOS users to fine-tune and edit their selfies and portrait pictures. The download is FREE but you need to buy a subscription after three days of a FREE trial. So, you can test the app out and buy a subscription only when you are satisfied (which we are pretty sure you will be).
Wrapping Up
Whether you are a professional photographer, an influencer, or someone who likes taking photos, a good image editing app always comes in handy. You don't want to open your desktop or laptop each time you want to upload an Instagram post. So download any of the apps above and make your life easier and your photos prettier.